Upcoming Races
Our 2022 race was on August 4, 2022 @6:30pm at Glen Island Park! Join us next year to 𝐑𝐮𝐧 𝐟𝐨𝐫 𝐂𝐡𝐚𝐫𝐢𝐭𝐲. 𝐑𝐮𝐧 𝐟𝐨𝐫 𝐇𝐞𝐚𝐥𝐭𝐡. 𝐑𝐮𝐧 𝐟𝐨𝐫 𝐇𝐎𝐏𝐄!
Donate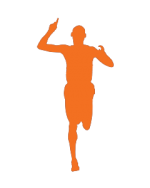 WESTCHESTER CORPORATE CUP 5K RACE/WALK Westchester Corporate Cup 5K Race is Returning to in Person on August 4th 2022 and will be at a NEW location this year of Glen Island Park in New Rochelle, New York. Participating corporate teams and individuals are invited to run or walk the 5k…
View results and pictures of past events.
Register as a challenge, for fun, and fundraising!
The Westchester Corporate Cup 5K race series features individual, men's, women's and corporate team competitions. All net race proceeds go to one of Westchester's leading social service agencies, HOPE Community Services, which runs a food pantry, a soup kitchen, and several housing programs for the under-privileged in New Rochelle and surrounding communities.
REGISTER NOW!